Aanwezigheid live chat zorgt voor minder achtergelaten winkelmandjes
Vrijwel iedere webshop op het internet maakt gebruik van een winkelmandje dat wordt aangedreven door een e-commerce systeem als Magento. Een bestelling kan niet worden afgerond zonder de producten in het winkelmandje te plaatsen en deze af te rekenen. Helaas is dit proces minder vanzelfsprekend als in de supermarkt. Bij veel websites gaat er bij het afronden van de bestelling wel eens wat mis.
Problemen met het winkelmandje is één van de meest genoemde redenen waarom bezoekers afhaken en een product ergens anders bestellen. Een aantal van deze bezwaren kunt u van te voren oplossen, zoals het aanpassen van het online winkelsysteem als veel bezoekers aangeven dat het systeem onduidelijk of traag is. Andere problemen zijn echter specifieke problemen waar een meer persoonlijke aanpak gewenst is.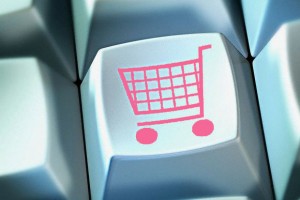 Voorkomen is beter dan genezen
Hoe goed uw shopping cart systeem ook mag zijn, er zullen altijd bezoekers zijn die met problemen kampen. Spijtig genoeg zijn er maar weinig online winkels die deze kwestie op een proactieve manier benaderen. Als bezoekers een probleem hebben, dan zullen zij contact op moeten nemen met de klantenservice. Op dat moment is het venster met het winkelmandje alweer gesloten.
Uit onderzoek is gebleken dat wanneer een bezoeker blijft hangen tijdens het afrekenen van het winkelmandje en een live chat venster wordt geopend de bezoeker minder snel zal wegklikken. De live chat operator maakt het mogelijk om het probleem ter plekke op te lossen of in ieder geval een uitleg te geven waardoor er vertrouwen wordt opgewekt en frustraties worden weggenomen.
Het toepassen van de live chat in de praktijk
Door middel van de statistieken van webmaster tools kan worden bepaald hoe lang een bezoeker gemiddeld op de kassa pagina blijft voordat het proces wordt afgebroken. Stel uw live chat dienst zodanig in dat het venster vlak voor dit cruciale moment wordt geopend. Zo kan de operator de bezoeker door het proces kan heen loodsen.
Door een helpende hand te bieden neemt de ergernis bij de bezoeker af en raakt deze niet afgeleid. Het resultaat is dat een bezoeker minder snel zal wegklikken en de website van uw concurrent bezoeken.