Case studie: Trend Invest
Customer: Trend Invest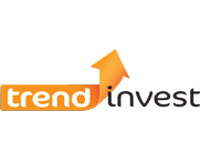 Challenge: Groei d.m.v. klantenbinding
Solution: LiveChat Service: helpt bij conversieverhoging en leadgeneratie
Results: Stijging Klanttevredenheid
Conversie: 35% op chats
Maandelijks: +- 30 leads
Over Trend Invest
Trend Invest is een bedrijf actief op het gebied van vermogensbeheer en beleggingsadvies. Trend Invest biedt beleggers de mogelijkheid te beleggen in zaken waar ze echt in geloven. Dit doen wij middels 'Trends', uitgebalanceerde selecties van aandelen die nauw aansluiten bij een trend of idee. Trend Invest maakt het voor beleggers mogelijk om gemakkelijk en efficiënt te belleggen in sterke trends. Zoals in biotech, zonne-energie, online shopping en cyber security.
Challenge
Voor Trend Invest is het belangrijk te blijven groeien als bedrijf. Dit gebeurt door meer beleggers aan te trekken. Daarnaast is het voor ons van belang bestaande klanten direct te woord te kunnen staan.
Solution
Het aantrekken van klanten kan met behulp van LiveChat Service worden gerealiseerd. Dit gebeurt aan de hand van twee manieren. Allereerst wordt er voor conversie gezorgd. Dit houdt in dat klanten dankzij de livechat worden geholpen een rekening te openen, door adequate en snelle beantwoording van vragen. Ten tweede worden er leads verkregen via het gebruik van een livechat. Tijdens een chat kan een klant worden gevraagd naar een e-mailadres of telefoonnummer. Deze gegevens worden door LiveChat Service doorgespeeld naar Trend Invest, die zodoende contactgegevens bezit en de wetenschap heeft dat deze potentiele klant geïnteresseerd is in product(en) van Trend Invest. Livechat biedt zodoende een extra dimensie aan de relatie met de klant.
Results
De resultaten bij Trend Invest zijn aanzienlijk. Onderzoek heeft aangetoond dat de gemiddelde response tijd binnen de klantenservice bij livechats het laagst is, zo ook bij Trend Invest. Dit is de klanttevredenheid zeer ten goede gekomen. Het inkomend telefoonverkeer is namelijk sterk gedaald, waardoor de verkoop zich meer heeft kunnen richten op verkoop. Resulterend in meer verkoop. Daarnaast is de conversie van leads op chats 35% en krijgen we gemiddeld 30 leads per maand binnen.